Description Handbike MTB
If you're an MTB enthusiast seeking an unparalleled experience, Carbon Master MTB is your go-to. Imagine a handbike framed entirely in carbon fiber, cutting-edge aerodynamics, a 500W electric assist, and customization options. Stop imagining; we've got it. Bid farewell to discomfort and limitations, and gear up to conquer every hill and descent.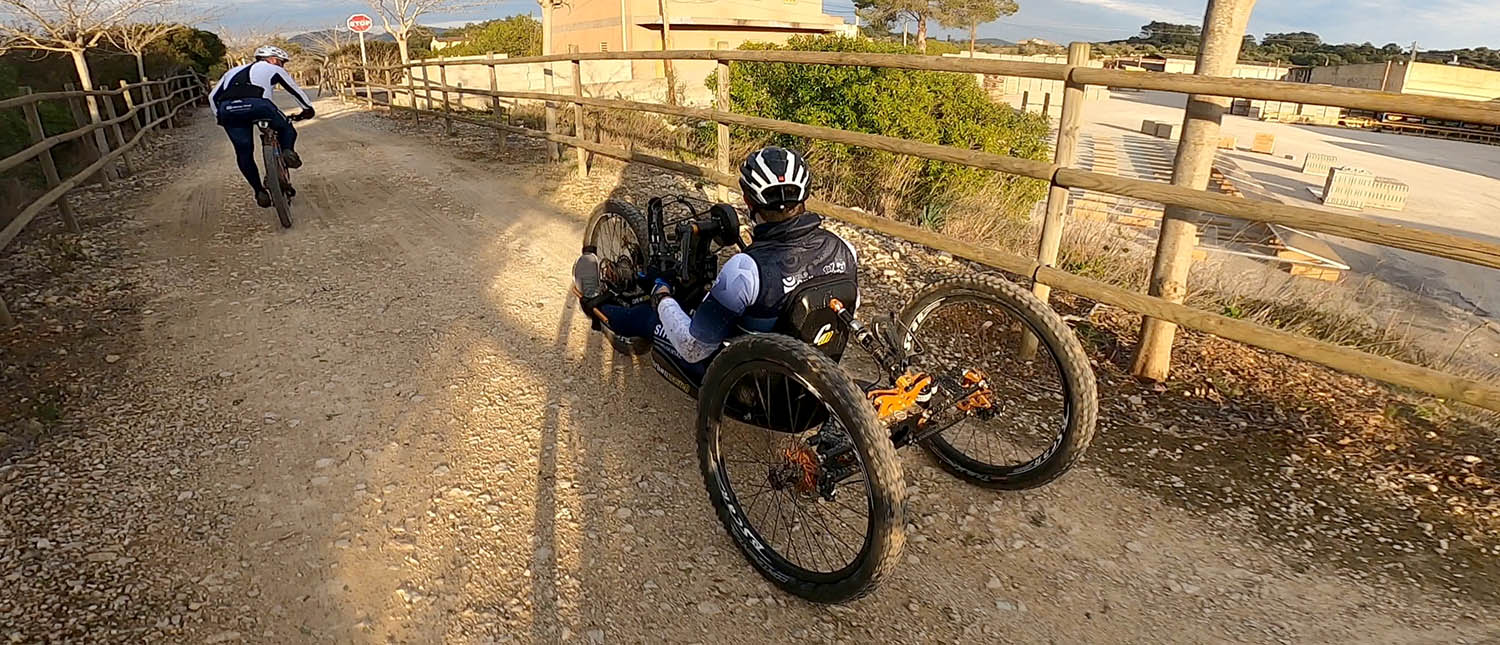 Frequently Asked Questions
How long does the battery last?
Up to 200km, depending on the assist level.
Can I adjust the suspension?
Yes, the rear suspension and camber angle are adjustable.
What components does it have?
We use SRAM XX1 for the gear shifting and TRI-Suntour for the shock absorbers.
Is it genuinely carbon fiber?
Yes, 100% carbon fiber.
Why Reserve This bike
You're not just renting a handbike; you're investing in an unmatched experience. Its lightweight, sturdiness, and efficiency make it ideal for any trail.
Conclusions
If you're looking for peak performance in a mountain handbike, the Carbon Master MTB is the undisputed choice. From its astonishing lightweight frame to its powerful electric assist, this bike sets a new standard in adaptive cycling.
Technical Description
Material: 100% Carbon Fiber
Drive Train: SRAM XX1 or X01, 12-Speed
Motor: 500W, Additional options available
Suspension: TRI-Suntour, adjustable
Seat: Ergonomic with cushioning
Battery: Up to 200km range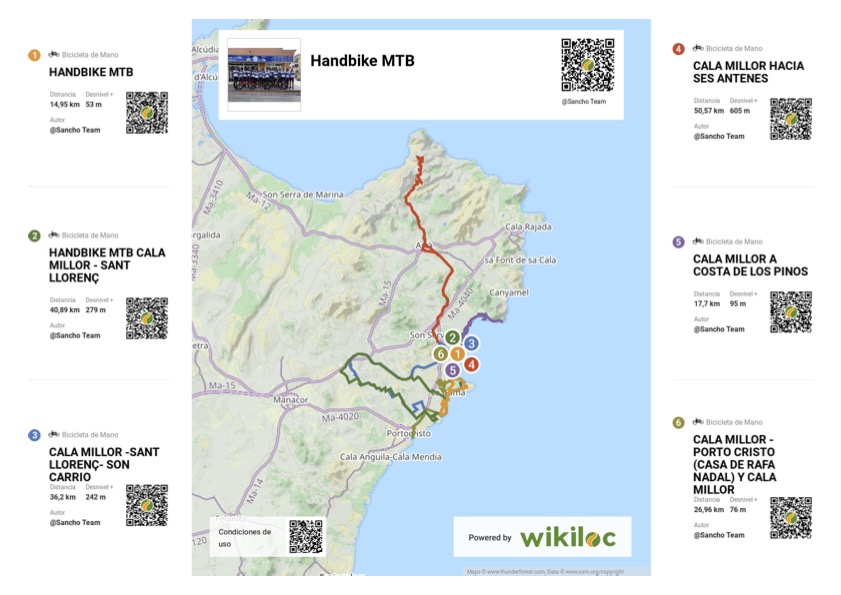 Make your reservation
Fill in the booking form
The form is designed to capture all the details necessary to make your booking. Please provide your preferred dates, desired bike model and any additional requirements you may have. This ensures that we have all the information we need to provide you with the best possible rental experience.
Proceed to payment
Once you have submitted the booking form, you will be directed to our secure payment gateway. To confirm and secure your booking, a deposit of 50 euros is required. This deposit will be deducted from the total cost of your rental. Rest assured that our payment system is encrypted, ensuring the security of your transaction details.
Confirmation of your booking
After completing the payment process, you will receive a confirmation email within 24 hours. This email serves as proof of your booking and contains all relevant details, including your selected dates and motorbike model. It is essential that you carefully review the information provided in the confirmation email. If you need to make any changes, please contact us.
Completing the rental contract
On the day of your arrival, you will be asked to sign a rental contract. This contract outlines the terms and conditions of your rental, including insurance coverage, liability and return policies. Our friendly staff will guide you through this process, making sure you clearly understand the agreement.
Cancellation
We understand that plans may change. You may cancel your booking at any time, except on the day of booking. We strive to offer flexibility to our clients, allowing them to adjust their plans accordingly. Simply contact us and we will assist you with the cancellation process.
Enjoy your cycling adventure
With your booking confirmed you are ready to embark on an exciting cycling adventure in Mallorca. Explore the breathtaking landscapes, including Cala Millor and Cala Bona, with the guarantee of a good and well-maintained bike for your trip. Enjoy the freedom of pedalling and the thrill of riding on Mallorca's stunning roads.