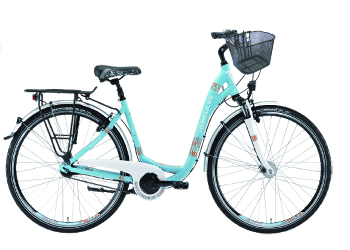 BOOK
Prepared for pedaling comfortably with aluminium frame to visiting the magnificent beaches of the area. Equipped with basket and rack. 7 8 speed.
1 Day
13€
2 days
25€
5 days
45€
3 days
33€
6 days
51€
4 days
39€
7 days
57€
For more days is + 5,5€/day
Embark on a two-wheeled adventure with the City Bike from Sancho Bikes!
Get ready to explore the bustling streets and charming beaches of Cala Bona and Cala Millor.
This sleek and stylish city bike is designed to make your urban escapades a breeze. Thanks to its lightweight frame and agile manoeuvrability, you'll effortlessly weave through traffic and glide through the streets with grace. The City Bike is your ticket to a smooth and enjoyable ride, whether you're shopping, running errands or simply exploring the hidden gems of the eastern part of the island of Mallorca.
Equipped with top-notch features, this city bike guarantees a delightful riding experience. The ergonomic design ensures optimal posture and comfort, allowing you to maintain a relaxed position while cruising around town. The adjustable seat height and handlebars allow you to customise the bike to suit your preferences, ensuring a personalised ride every time.
With a reliable gear system, the City Bike allows you to shift gears effortlessly and conquer diverse terrain with ease. Whether you're tackling climbs or fast descents, this bike's smooth gear transitions ensure a smooth ride from start to finish.
Safety is a priority, and the City Bike doesn't disappoint. It comes equipped with powerful v-brakes that provide reliable and responsive stopping power, giving you the confidence you need to navigate busy city streets. In addition, the bike is equipped with front and rear lights, ensuring visibility in low light conditions for added safety.
Sancho Bikes prides itself on maintaining its fleet to the highest standards. The bikes are regularly inspected and maintained, ensuring a safe and reliable journey at all times. Plus, with their convenient rental service, you can easily pick up and drop off your bike at their facilities, making your cycling adventure convenient and hassle-free.
So hop on the City Bike and let the city become your playground. Explore the vibrant streets, immerse yourself in the local culture and create unforgettable memories as you pedal through the cityscape. Sancho Bikes has it all covered, providing you with a reliable, stylish and comfortable ride for your city explorations.